Never Use Alone
Never Use Alone, the new phone line to help tackle Scotland's overdose epidemic.
We Are With You are launching 'Never Use Alone' a free phone line to reduce drug-related deaths in Glasgow and the Ayrshires.
Scotland's drug deaths have increased year on year. This year drug-related deaths in Scotland were three and a half times that for the UK as a whole, and higher than that of any European country.
It's been confirmed that 44% of drug deaths are people found alone. The new 'Never Use Alone' phone line will allow drug users to stay on the phone with a trained advisor while they use, if the phone goes silent emergency services will be contacted.
The Scottish Ambulance Service and relevant local authorities have been involved in the development of the phone line. The aim is always to help anyone who wants to stay safer when using drugs in the catchment area, currently Glasgow and the Ayrshires. The initial areas have been selected to understand how the service works in both urban and rural parts of the country.
Similar phone services are already running in North America and has proven it works. The American version has received 4,400 calls and saved 28 lives.
The free telephone line will:
Establish crucial information such as what substances have been used today, what they are intending to use, where the person is located and if they can leave their door unlocked.
Alert the emergency services should they become unresponsive
Stay on the line until help arrives
Commenting on the new service, Andrew Horne, Executive Director of Scotland said:
"The scale of the problem we're facing in Scotland demands urgent, radical action. Every life lost to drugs is an unacceptable tragedy. This phone line is about keeping people safer and alive and is a vital part of the much wider solutions we need to bring down this country's staggeringly high rates of drug related deaths. As well as keeping people safe, we hope it will help to connect people with the support they need to help them make positive changes to their lives."
The new phone line will launch mid November and will run 7 days a week from 12 noon to 9pm.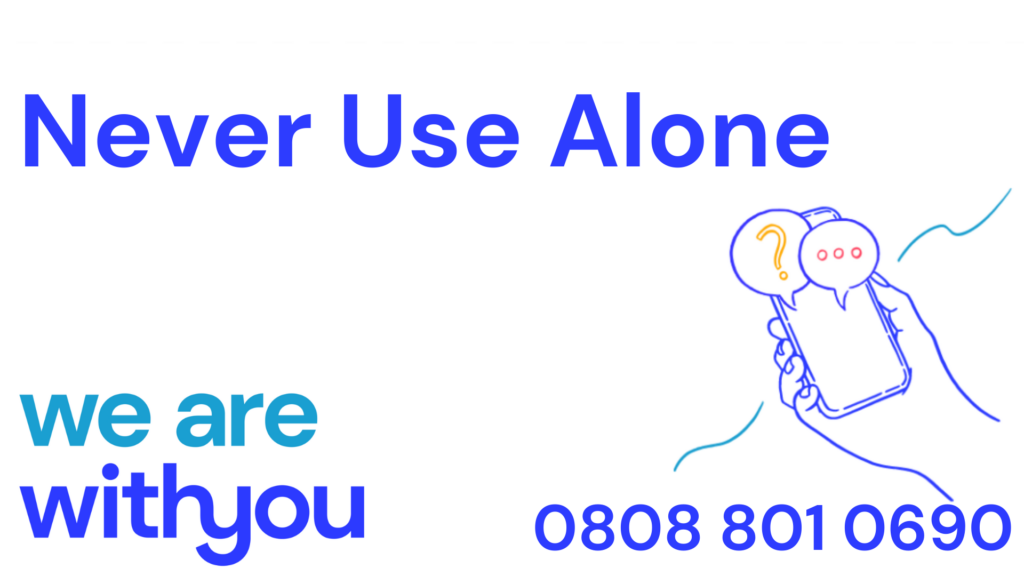 Search our drugs A‐Z
Know the highs, know the lows, know the risks. Learn everything you need to know about drugs right here.
To get started, type the name of the drug you want to know about.